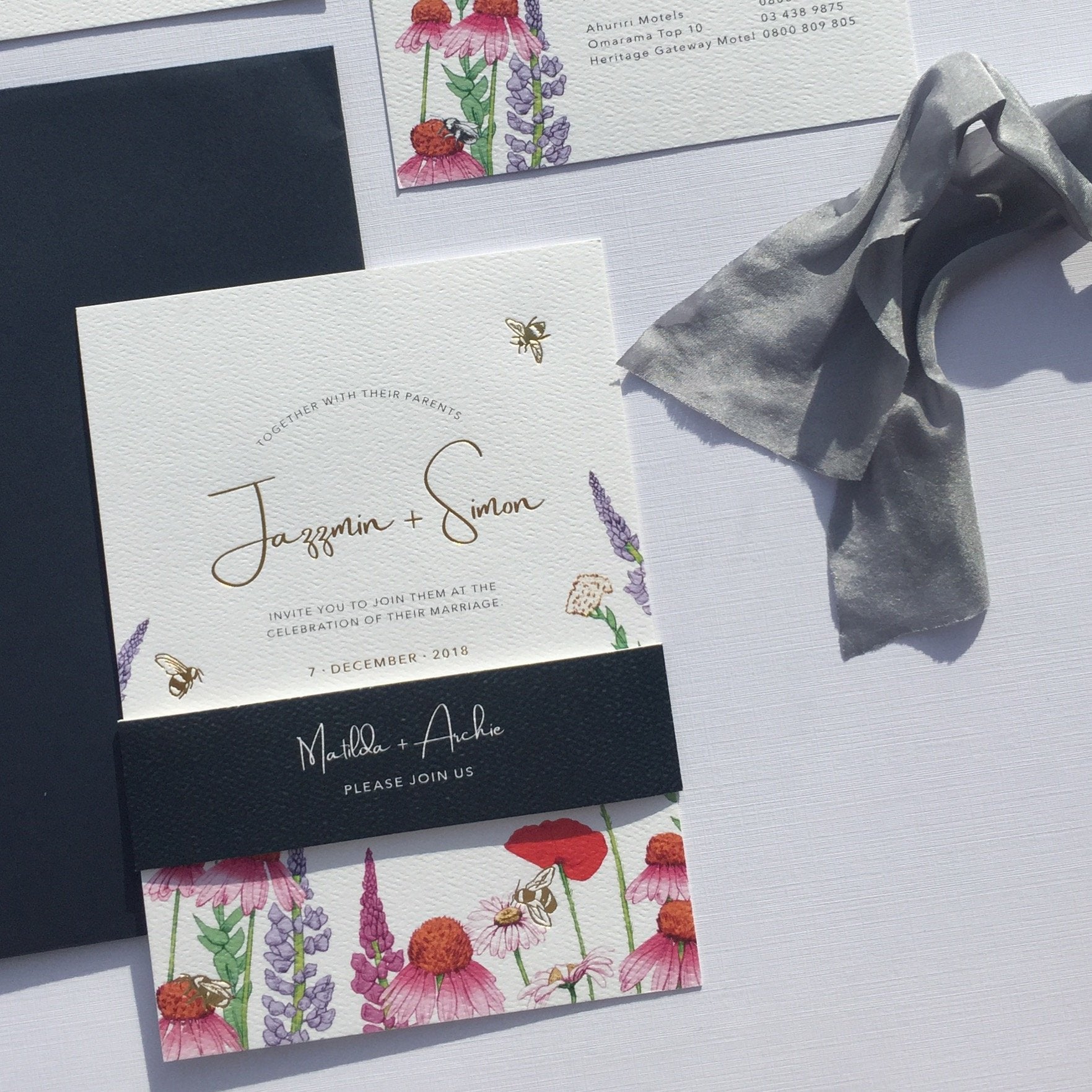 Vendor Feature | Smitten With Love
The use of simplistic text and delicate illustration is what makes
Smitten With Love's
stationery designs stand out for us. The lovely Kim - creative director and talent behind the boutique, does an amazing job of mixing sophistication with a romantically elegant twist; perfectly encapsulating your dream-come-true wedding from the very beginning. Scroll on down to read our little interview with Kim and and stay up to date with her gorgeous aesthetic over on Instagram at
@_smittenwithlove
.
Please introduce yourself and tell us what you do?
Hello, I'm Kim, Owner and Creative Director of
Smitten With Love Wedding Stationery
and
Kimberley McCone Creative
. I'm an Illustrator, artist, graphic designer and creative wild child willing to throw my hands at almost anything. My Wedding Stationery Boutique specializes in both semi custom and bespoke designs, think save the dates right through to menus and thank you cards with all the beautiful trimmings. Creating and crafting beautiful work is my soul passion and I love to see the joy and feel the satisfaction of happy clients.
How long have you been a designer?
Professionally for 7 years after graduating with First Class Honours from Massey University in Design. I started my first illustration and graphic design business 6 years ago, initially creating portraiture of children and pets for clients at my home town primary school. I've always been drawn to art and design and have had a pencil in hand for as long as I can remember thanks to the support of my parents. 
How would you describe your style? 
My illustrative style is feminine, delicate, detailed and meticulous - I have more of a split personality when it comes to colour, often torn between vibrant and fun and soft and gentle neutral tones. When it comes to my wedding stationery, generally speaking I'm more of a romantic but as I continue to play with my work I'm enjoying exploring creating modern and playful takes on my signature.
Do you have a favourite design or stationery suite and why? 
This is tricky, I have a few top favourites, but at current the Aureate design in gold foil press or blind de-bossed is oh so dreamy! I love the feminine floral illustration oval frame and the subtle textures created by the printing processes and card stocks.
How do brides go about ordering your services, (what's the process, how much time should they allow etc)
I am more than happy to talk through a bride or groom's vision and make suggestions if you don't know where to start or have any enquiry. Smitten With Love Designs are available to purchase online at
www.smittenwithlove.com
, via email, or arranged studio or phone appointments. There are two different pathways; semi custom and bespoke. Semi custom generally takes between 4-6 weeks with bespoke taking 8-10, both pathways require a deposit to secure your booking. Following this your design is crafted through several rounds of proofs before final production. I advise ordering as soon as you feel comfortable and able, the more time before your proposed 'sending date' the better for everyone. 
Any advice on the wedding invitations/stationery process for couples? 
Talk it out. If you're not sure about the direction you'd like to take, your budget or timelines ask questions. I'm more than happy to talk to clients and help advise and clarify any enquiries. Almost any budget can be accommodated for by varying printing processes, card stocks and embellishments. My other piece of advice would be to double check and triple check your guest lists and household numbers so you don't get caught short, always order a few more than you need, any extras after the day make for great keepsakes.
7. You're a new addition to the crayon box. What color would you be and why?
Rainbow - I'm generally indecisive, love colour and have too many creative tabs open - I also live strongly by the words life's too short to wear black.
8. What's your guilty pleasure? (could be food, music, tv show, etc)
 Living vicariously through my brides.
9. What advice would you give your 16 year old self?
Just start. Don't let the idea of perfection or 'traditional career paths'  stall you, believe in yourself.
10. What is your hidden talent?
Justifying any retail therapy purchase, whether it be mine or someone else's.