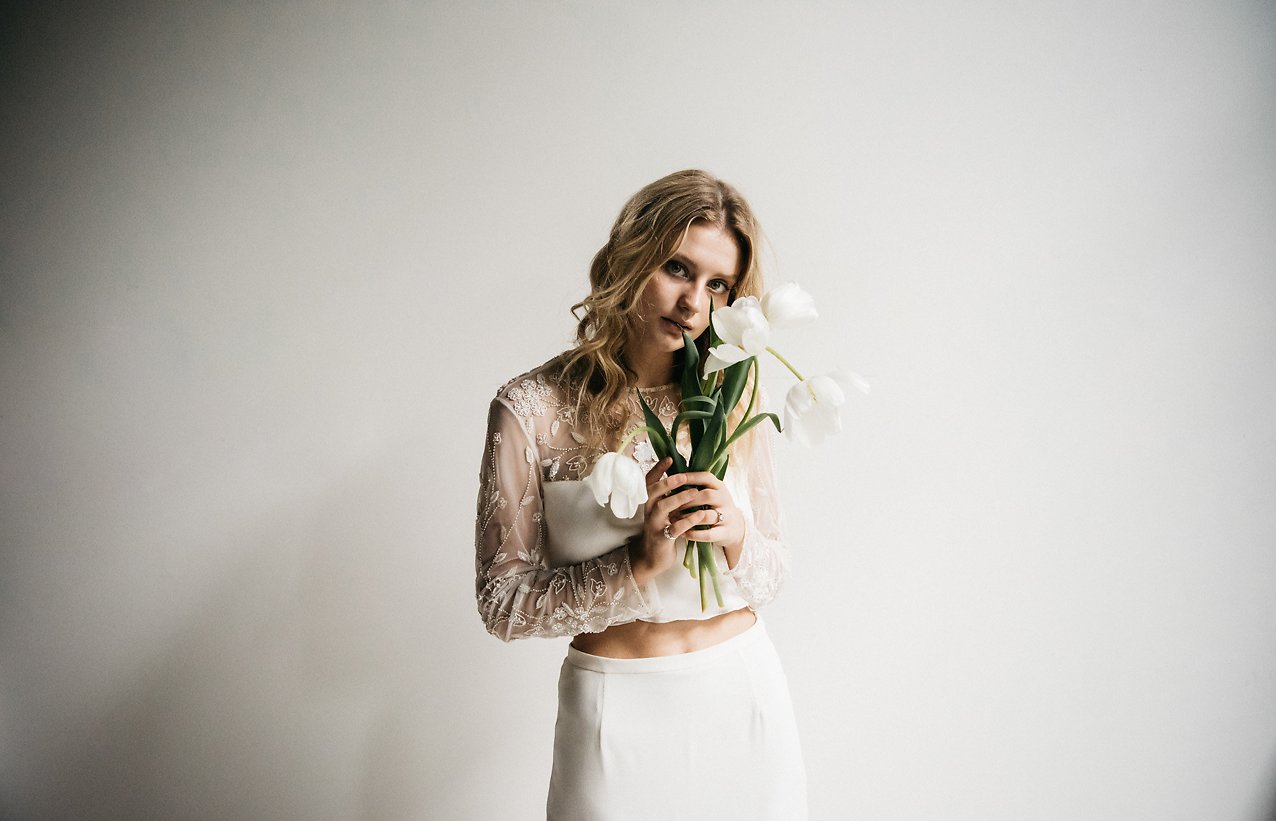 FLOW - Minimalist Wedding Inspiration
Simplicity meets elegance in this stunning bridal shoot; showcasing timeless gowns by Bo and Luca while capturing the essence of beauty through the art of minimalism.
So happy and excited to be featured in this beautiful shoot by Wild Hearts and White Magazine!
"Flow – to move steadily and continuously in a current or stream.
A collection of frames exploring some of the basic design principles of balance, unity, rhythm, proportion and emphasis to create a space of simplicity and beauty.
[...] 
The shoot aims to explore the element of a single bloom used in various ways to create flow and connectivity to both ceremony space, bridal adornment and reception dining."