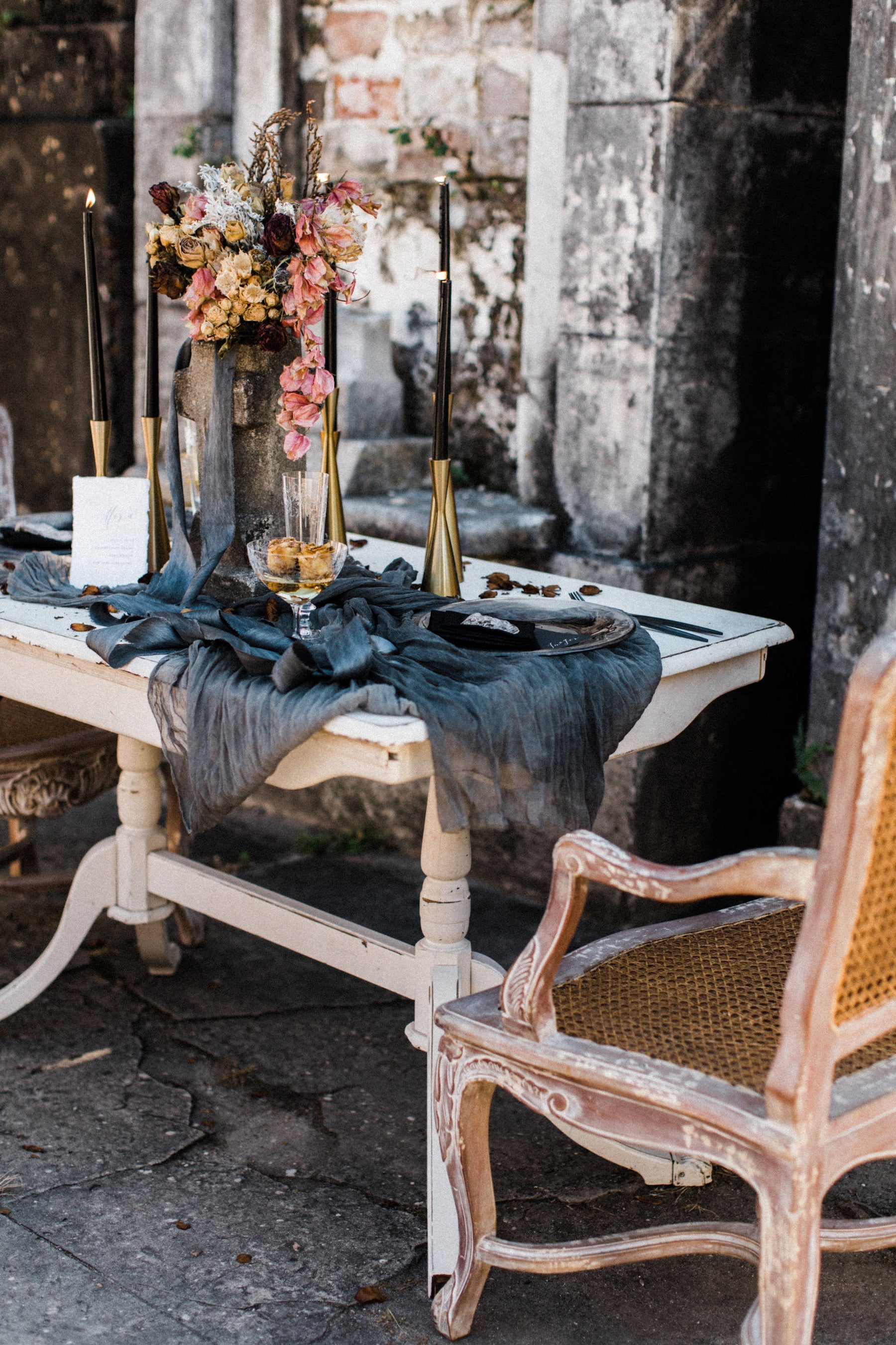 Lafyette Cemetery // New Orleans Halloween Wedding
Haunting and enchanting, this Halloween bridal shoot is the essence of magic. We love the use of our textiles and runners, mixed with the dried florals, moody hues and the cemetery's rustic stones to create this eerie and emotive wedding setting. 
"Souls lay in rest and among them beauty will always be found. We wander, lost and in motion, feeling their presence and longing to see them once again. Hauntingly beautiful, and respectfully inspiring, today's Halloween editorial from 4 Corners Photography takes us on a journey through one of New Orleans most historic and beautiful cemeteries. Read more from Natalie below about New Orleans Save the Cemeteries initiative."
Credits