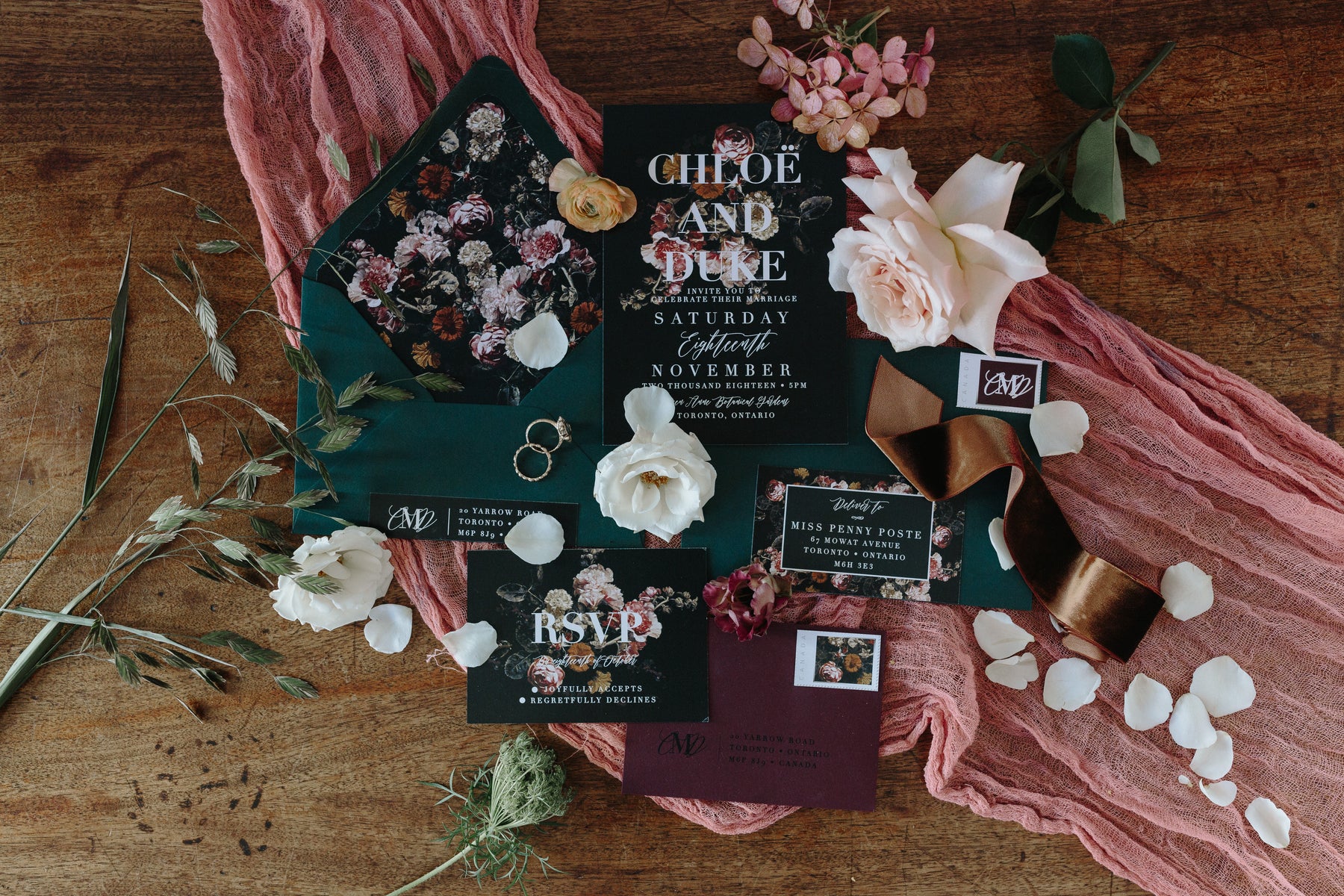 Moody Botanical Wedding Inspiration
Feeling inspired by this beautiful, moody, botanical bridal shoot - old world meets non traditional, set in the historic Campbell House in Toronto. We are in love with the sultry and mysterious tone of this feature, with the added elegant touch of our silk runners.
"We dreamt of a seamless blend of Dutch botanicals and a historic setting, all integrated with a dark and moody colour palette. We wanted old world and non-tradition to meet. So we met, drew inspiration from each others creative gifts and produced wedding inspiration for the couple willing to step out the box and flaunt their authentic loving selves all while keeping things edgy, classic and mysterious."
Credits