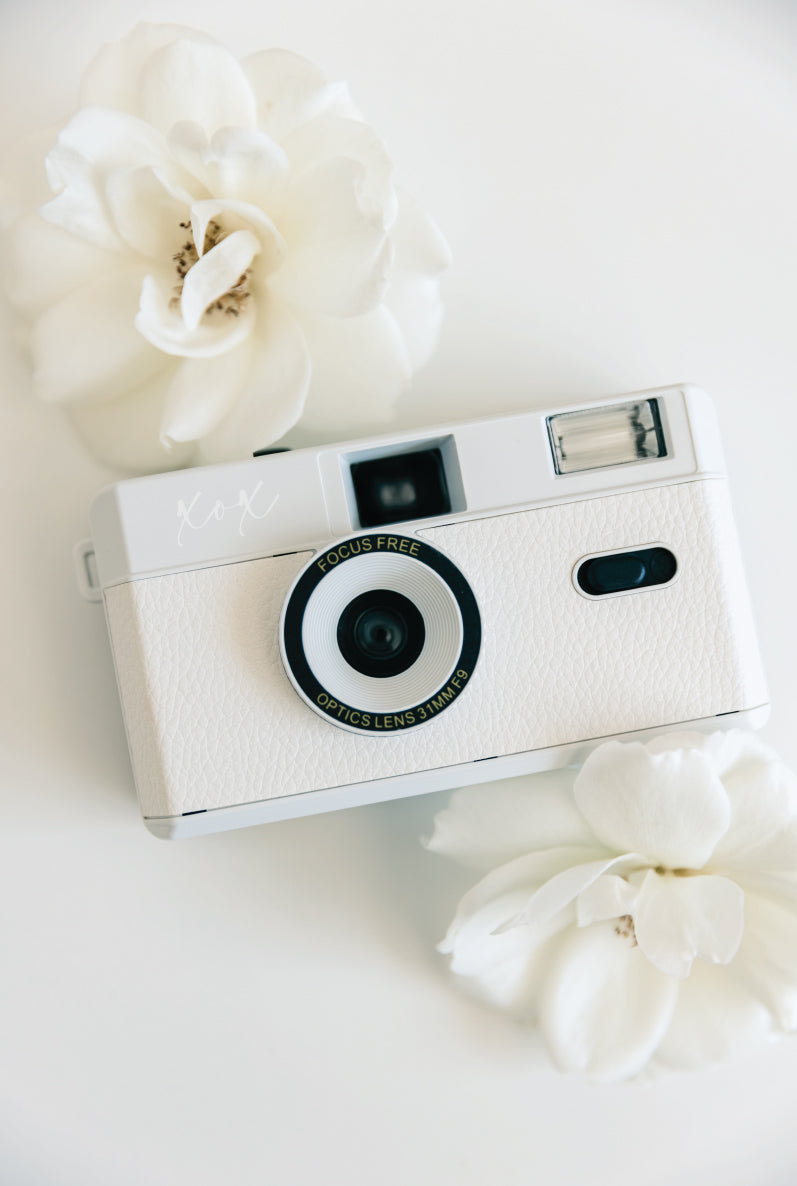 XOX 35mm Reusable White Film Camera
• THIS IS A PRE-ORDER ITEM - Will be ready to ship by December 15th.
Say hello to our XOX reusable film camera!

If you're a lover of the nostalgic film aesthetic, like me, this is an absolute must-have.
It's the perfect accessory or gift for any occasion - travel, holiday, special events and more!
Capture beautiful candid memories with the unique look only film can offer. If this is for a wedding, have one at every table and when you're done, keep one for yourself and gift the others to family and friends. Such a win!

Features:
• Fixed Focal Length of 31mm allowing you to fit as much in as possible. 
• F9 for great focus
• Built-in flash 
• Comes with preloaded with ISO400/24exp. color film
• Comes with AAA Battery