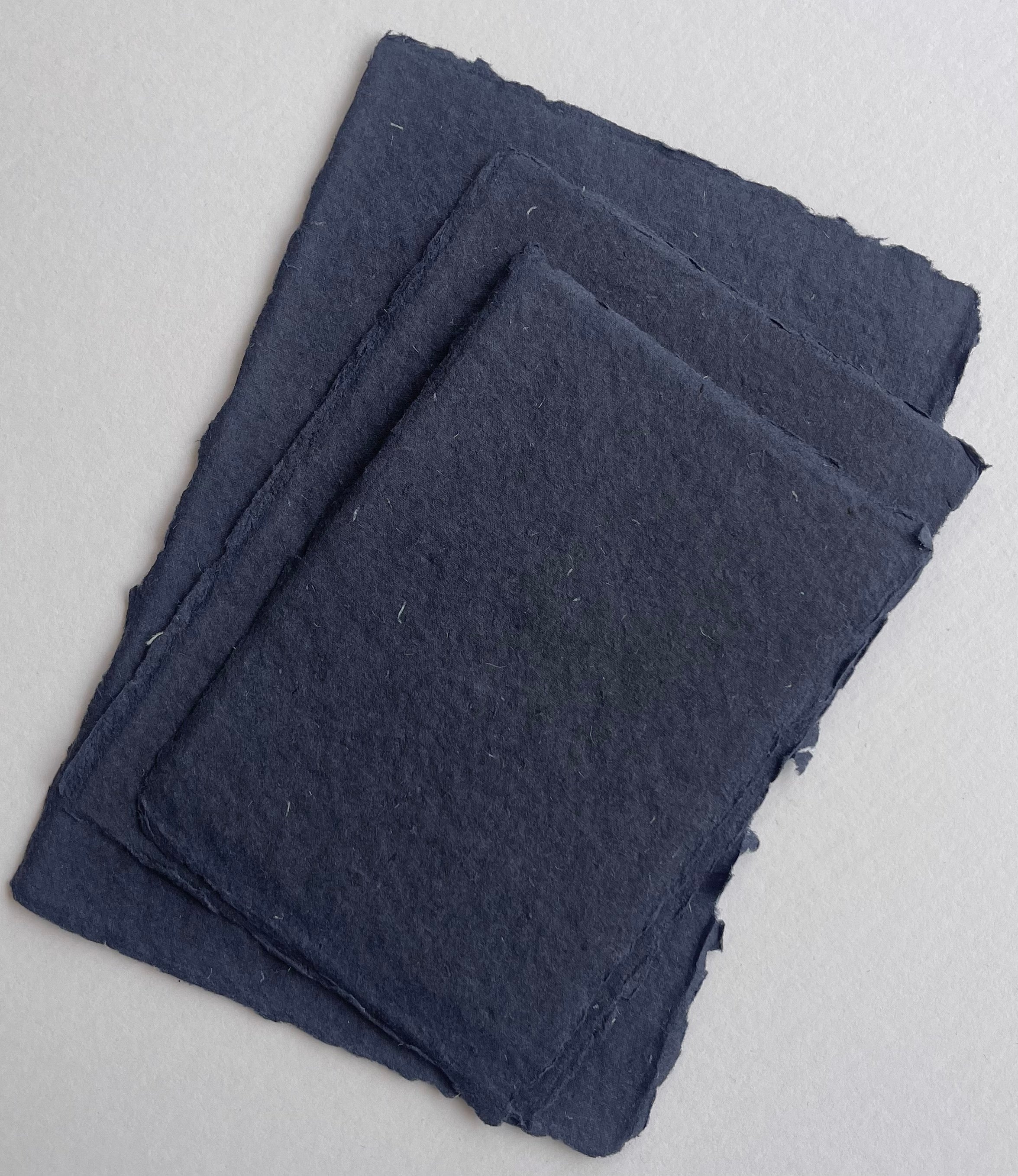 Indigo Deckle Edge hand made cotton rag paper
A gorgeous navy/indigo colour handmade from cotton rag with a deckle edge finish. 
Approximately 250gsm. 
The video shows a lighter brighter blue however the images are more accurate of colour.
Best for calligraphy/hand writing as printing on this can be a bit tricky.
Please source a commercial printer who will accept this paper before purchasing. If you would like a sample to send to the printers for testing, please send us an email sony@feathersandstone.com 
Handmade: Due to the handmade nature of our products you may find differences in texture and weight with some of the pieces. Most of the pieces in our batches are very similar but there may be odd pieces where weight, texture and colour are not quite the same.
Shipping
Our goal is to ship/process all orders within two business days however please bear in mind this is not a guarantee - as sometimes we have so many orders to dispatch and with only one person doing this, it's just impossible. Delivery time is in addition to this. Please read further shipping information (below) so you are not disappointed. Also this does not apply to custom jobs, we will advise you of timeframe based on the job so please get in touch directly if you require a custom order. Thanks so much. 
Returns: Returns are not accepted on handmade paper.