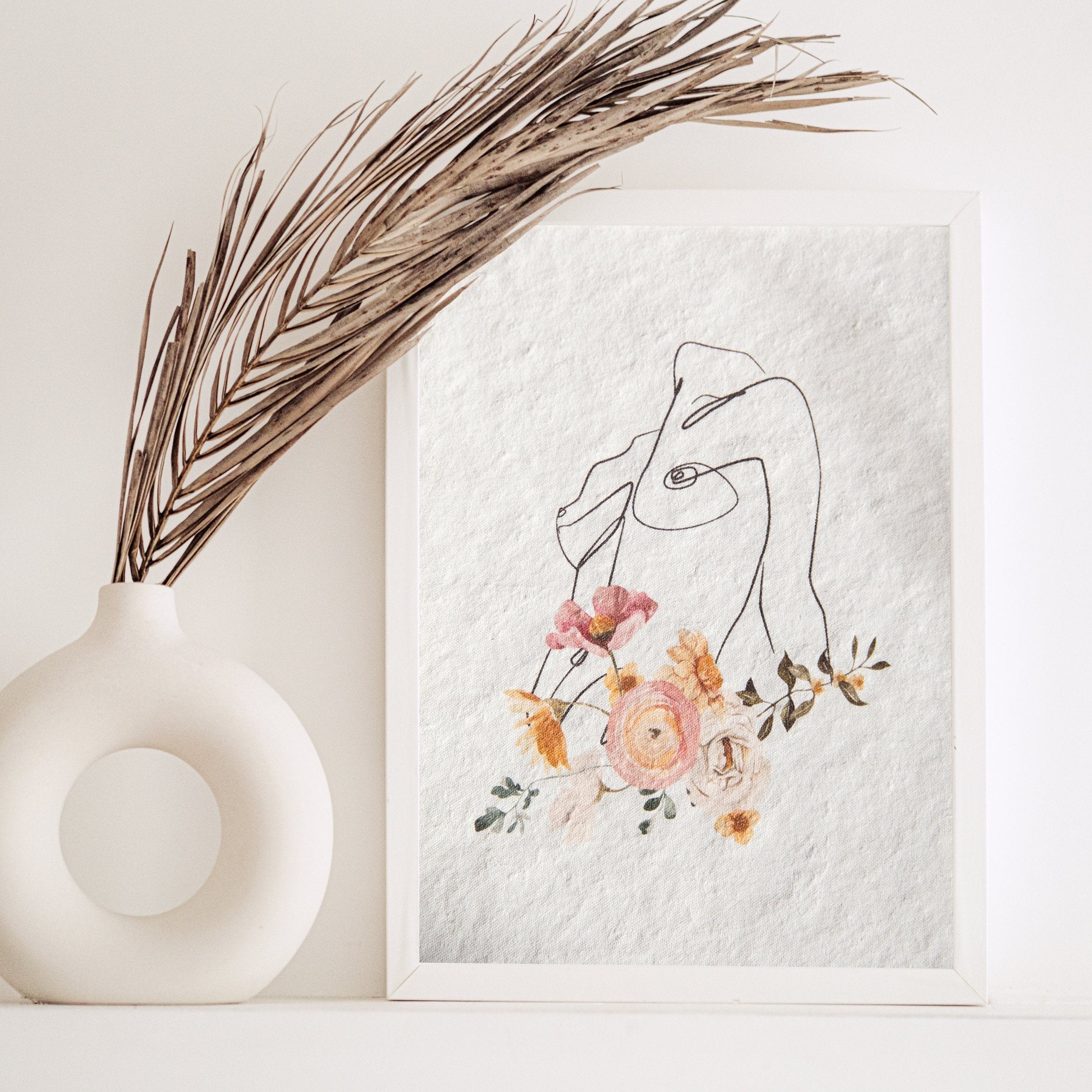 Female line art and Flowers Print No.1
Elevate any space with this chic boho line art illustration printed on our beautiful cotton rag handmade paper.

Sizes available: 5x7, A5, and A4
A6: 4.1 inches x 5.8 inches (approx 105mm x 148mm) 
5x7: 5 inches x 7 inches (approx 127mm x 178mm)  
A5: 5.8 inches x 8.2 inches ( approx 148mm x 210mm) 
A4: 8.3 x 11.7 inches (approx 210mm x 297 mm)
Framed and unframed options available. 
Frame colours: White, Black or Timber. Please let us know which frame you'd like at checkout.
Please allow 5-7 days for your order to be dispatched. If you need it urgently please email us before ordering to make sure we can get it to you in time.