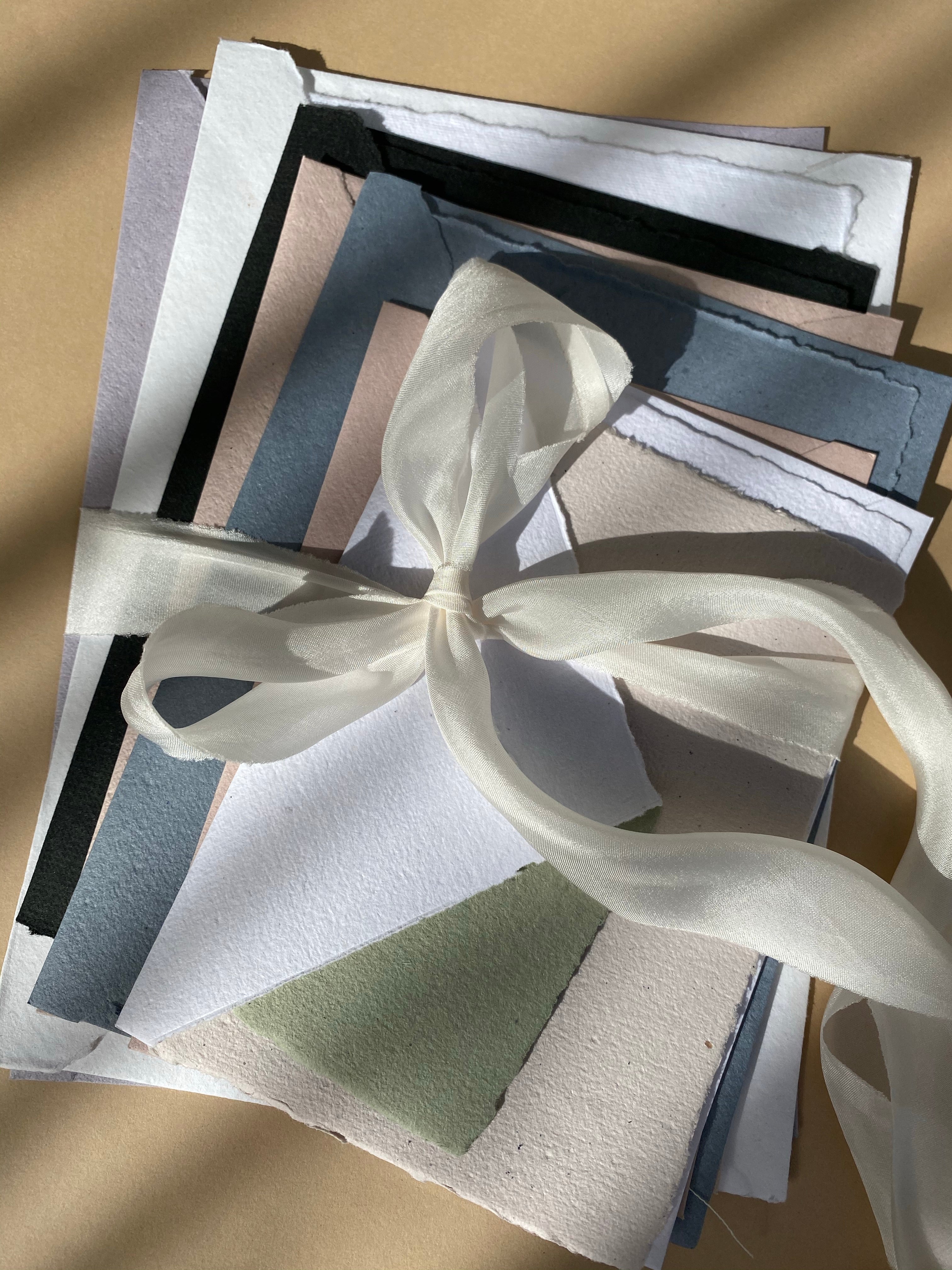 The perfect way to experience our handmade paper!

You can choose from our specific colour paper packs and you'll receive 2 sheets with one envelope. Sizes vary depending on what stock we have available. If you are after a specific size please mention at checkout and we will try our best to accommodate.
*Due to the handmade nature of our products, texture, weight and colour may vary with each batch. So please bear in mind that if you purchase a sample pack, it may not be the exact same stock when you place your next order with us. :)
Returns: Returns are not accepted on handmade paper. 
Shipping:
Our goal is to ship/process all orders within two business days however please bear in mind this is not a guarantee - as sometimes we have so many orders to dispatch and with only one person doing this, it's just impossible. Delivery time is in addition to this. Please read further shipping information (below) so you are not disappointed. Also this does not apply to custom jobs, we will advise you of timeframe based on the job so please get in touch directly if you require a custom order. Thanks so much.