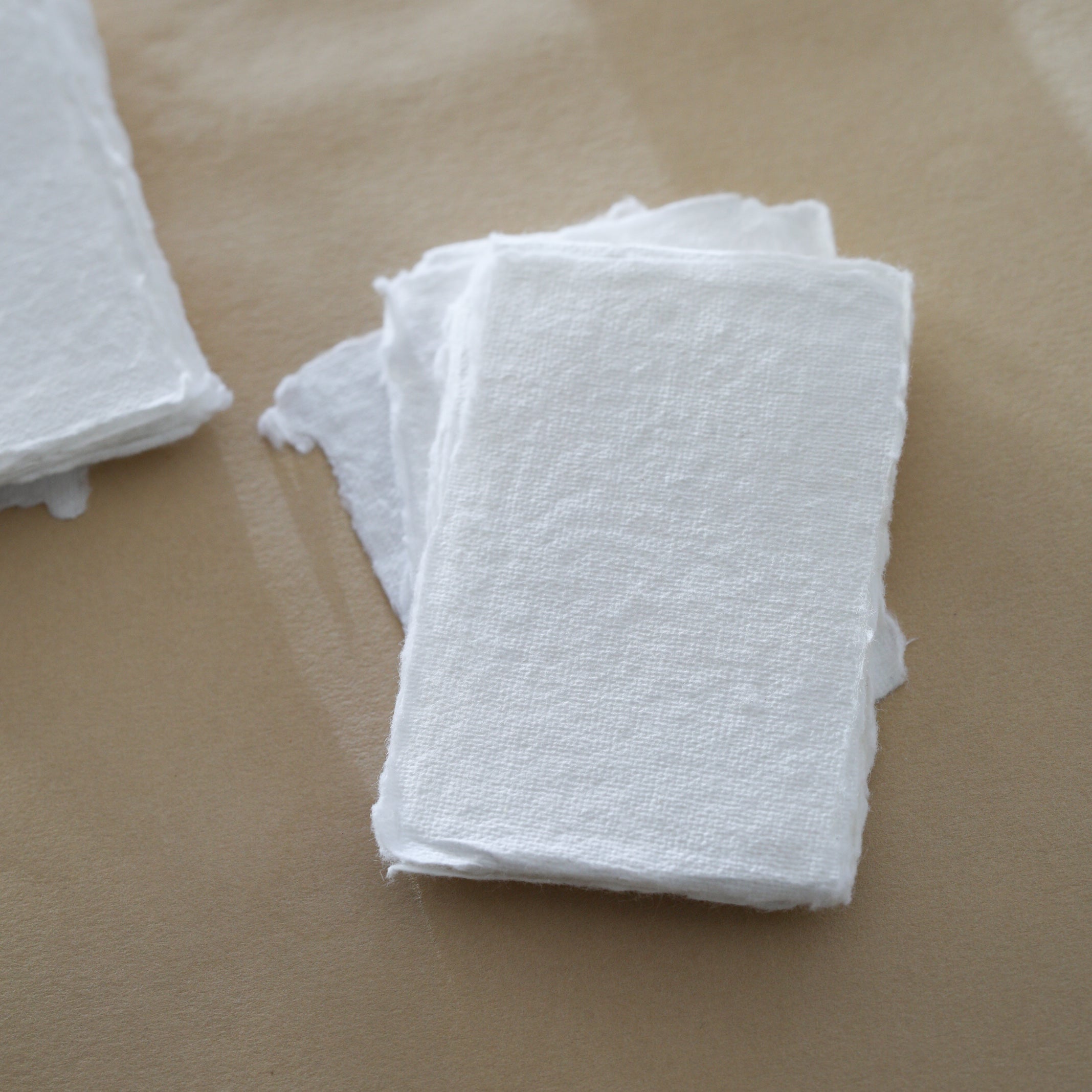 Recycled cotton rag Place Cards / Escort Cards / Tags
Handmade from 100% cotton rag. The stock is more textured than our recycled paper so may struggle with calligraphy nibs. A regular fine tip pen to write on these works fine. Also suitable for stamp or letterpress work. 
2.5x3.5" (64 x 97mm) 250gsm

CALLIGRAPHY NIB USE:
We have had calligraphers use our cotton rag stock with a nib however it required a few layers of lacquer sealant before they could write on it. And you still need to go slow to ensure you don't pick up the fibres. Good luck! 
SHIPPING
Our goal is to ship/process all orders within two business days however please bear in mind this is not a guarantee - as sometimes we have so many orders to dispatch and with only one person doing this, it's just impossible. Delivery time is in addition to this. Please read further shipping information (below) so you are not disappointed. Also this does not apply to custom jobs, we will advise you of timeframe based on the job so please get in touch directly if you require a custom order. Thanks so much.