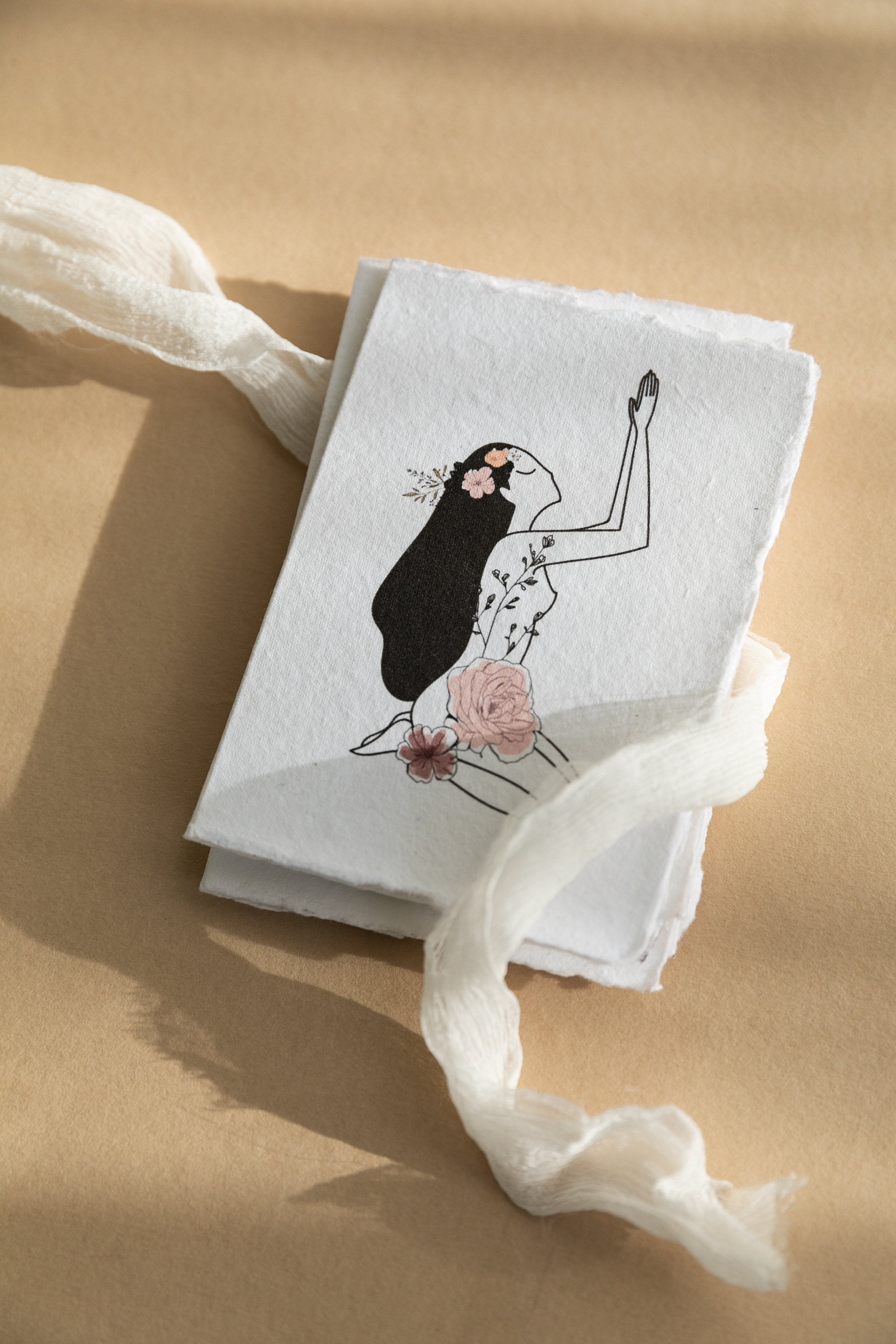 Nature Goddess Gift Cards on Handmade Cotton Rag Paper
We love our Nature Goddess collection - so perfect for the special ladies in your life. 
Gift cards printed on our handmade cotton rag paper with raw deckle edges. Sold in packs of 5 - each with a different design. Please note, no envelopes are included. Size of card is 74mm X 105mm

You can easily write on these with a fine tip calligraphy pen.